2020-2021 Pre-Kindergarten Registration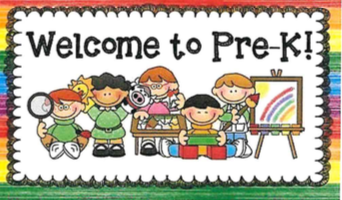 ---
Pre-Kindergarten Registration for the 2020-2021 School Year will be held from 9:00 A.M. - 1:00 P.M. from May 25th - June 25th for all students who will be 4 years old on or before September 1, 2020. The documents listed below should be submitted at the time of registration.
REQUIRED INFORMATION
Child's STATE Birth Certificate
Child's Up-to-Date Immunization Record
Child's Social Security Card
Proof of Residency (Lease or Utility Bill with Current Address)
Your Driver's License or Identification Card (with Current Address that Matches Proof of Residence)
Verification of Income (Your Pay Stub or Child's Medicaid Card)
Legal Documents Concerning Custody or Guardianship (If applicable)
School Fees of $20.00 are requested to be paid after August 1, 2020 for the 2020-2021 School Year.
You may download the Registration Packet from the files below. Return the completed packet to your child's school only.