Please visit our schools' websites to see more of the many great things taking place throughout DSD4.
A Message from the Superintendent
To Our Dorchester
School
District Four Family:
We would like to share with you a heartfelt thank you for how you have embraced the recent school closure. As you know, Governor McMaster issued an executive order closing all schools beginning on Monday, March 16, 2020, until at least March 31, 2020. For the past two weeks, district and school staff had been preparing for such an order to be issued which allowed for us to have a smooth transitional process to an at-home/eLearning information packets and directions. This overwhelming stakeholder's response was made possible via our district's commitment to transparent and effective avenues of communication. As of March 17, 2020, Dorchester School District Four has enacted our Summer Feeding Program protocol to ensure that our students continue to have an opportunity for a free nutritious breakfast and lunch.
We ask that as our DD4 family, you remain safe and heed all information being shared by medical and elected officials. Remember to ensure that your students complete their assignments. Please note that we will continue to utilize the district's website, Alert Now phone blasts, social media and the Eagle Record to make relevant information readily available to our stakeholders. If you have any questions or concerns, please feel free to call 843-563-4535.
Continue to Imagine Greatness!
Dr. Kelvin Wymbs, Superintendent
Dorchester School District Four
A Positive Message from Dr. Wymbs

**Important Update**
Governor Henry McMaster and South Carolina Superintendent of Education Molly Spearman today released the following joint statement announcing that South Carolina's schools will remain closed for the duration of the month of April:
"At this time, students, parents, and families should plan for South Carolina's schools to remain closed through the month of April. Our dedicated teachers and school administrators have done a tremendous job in making it possible for our students to learn at home. We understand that the prospect of schools remaining closed for an extended period of time places stress and strain on parents and children. Rest assured, if there is any way to safely open our schools earlier, we will do that, but schools must remain closed to protect the health and safety of South Carolinians."
On March 15, Governor McMaster issued Executive Order 2020-09, which closed public schools for students and non-essential employees through March 31st. The governor will issue an additional executive order to extend the K-12 school closures through the month of April in the coming days.
As his previous executive order did, the governor's executive order will apply to the state's public colleges, universities, and technical colleges, and encourage those institutions to maintain existing plans to provide instruction through virtual learning.
**If needed, click here to access a listing of home Internet service providers.**

Due to Governor McMaster's mandated cancellation of school, Dorchester School District Four's Food Service Department will provide breakfast and lunch for Dorchester Four students. This will begin on Tuesday, March 17th. These meals will be provided throughout the schools' closure and may be picked up Mondays through Thursdays from 10:30 A.M. to 12:30 P.M. at the locations listed below.
Clay Hill Elementary

Four Holes Indian Reservation

Sampson Road Carter Station

Saint George Middle

Saint Mark United Methodist Church

Shady Grove United Methodist Church

Saint Matthews Baptist Church

Williams Memorial Elementary

New Grace United Methodist Church

Bethel #1 Church

Jerusalem Baptist Church

Saint Mark Baptist Church

Cedarwood Apartments

Harleyville Elementary School

Odyssey Educational Center

Winfield Apartments

Dorchester District Four buses are providing WiFi access for students to complete online assignments. Please click
here
to access more information.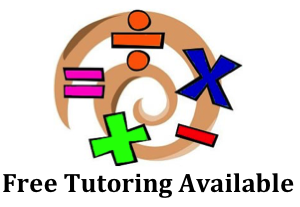 For the concern of our Dorchester School District Four parents, students, staff and community partners, the District is closely monitoring the Coronavirus and working closely with the South Carolina Department of Health and Environmental Control and the Centers for Disease Control and Prevention (CDC) as far as guidelines and recommendations.
Our main area of concern is for the safety and protection of our students, faculty and staff members.
Therefore, the following guidelines will be followed as recommended from DHEC:
Washing hands often with soap and water for at least 20 seconds
Avoid touching eyes, nose or mouth
No hugging or shaking hands
Cough or sneeze into the elbow or use a tissue and discard in the trash
Clean and disinfect classrooms, hallways, office areas and restrooms daily
If a student or staff member becomes ill with flu-like symptoms, go to the school nurse. The nurse will execute standard medical procedures.
Parents are reminded that if your child has a fever, do not send him or her to school.

Dorchester School District Four will continue to update this information as more information becomes available.

Thanks for helping to keep our students and staff safe and healthy. The District is equipped with the necessary sanitizing materials.

--

Joyce Washington Davis, Ed. D.

Director Student Support Services

Dorchester School District Four

843 563 4535
Payroll checks for DD4 employees without direct deposit will be distributed from 9:00 A.M. – 10:00 A.M. on Monday, March 30, 2020 at the District Office. Checks not picked up by 10:00 A.M. will be mailed to the address on file.

Congratulations to Our 2020-2021 DD4 Teachers and Employees of the Year!
Teachers of the Year
Clay Hill Elementary-Chaquain Boone
Harleyville Elementary–Jennafer Easterlin
Williams Memorial Elementary-Jocelyn Fludd
St. George Middle-Marie Gladfelter
Harleyville-Ridgeville Middle-Tamara Washington
Woodland High-Brittany Sibert
Rookie Teachers of the Year
Clay Hill Elementary-Nicole Mitchell
Harleyville Elementary-Rachel Chapiesky
Williams Memorial Elementary-Kaelah Primus
Woodland High-Andrew Chariker
District Level
Classified Employee of the Year
Yulonda Rivers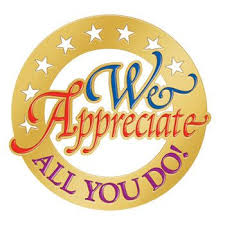 Classified Employee of the Year
Clay Hill Elementary-Gail Pinckney
Harleyville Elementary-Garrett Smith
Williams Memorial Elementary-Jessica Stickles
St. George Middle-Wendy Judy
Harleyville-Ridgeville Middle-Autumn Hart
Woodland High-LaTresha Davidson
Bus Drivers of the Year
St. George Middle/Woodland High School: Ned Berry
Williams Memorial Elementary School: Annie R Johnson
Harleyville Elementary/Clay Hill Elementary/Harleyville-Ridgeville Middle: Vickie Carson